See eCommerce In A New Light: The Shpock Data Scraper
Miranda Huston
May 1, 2020
Walking into a secondhand shop gives me great joy. I love interacting with antiques that once meant a great deal to someone. I feel like a protector of the past, charged with a temporary responsibility to look after the items I buy. Now, with the help of the internet, I go visit secondhand shops without leaving my home. Shpock is an eCommerce site, dedicated to buying and selling new and used goods. From clothing to appliances, Shpock sells a wide variety of products geared towards those looking for a quality deal. This online marketplace acts as a digital classifieds page and allows sellers to interact directly with potential buyers. But for all the good Shpock offers its customers, it can be difficult to find exactly what you are looking for amidst a huge number of listings. That is where a Shpock data scraper comes into play.
Whether you are new to scraping or are here to learn a bit more about scraping eCommerce sites, Shpock data scraping offers benefits specific to the site it caters to. In this blog, we will define what a Shpock scraper is, reasons to scrape Shpock, and discover the very best scraping tool on the market today. As much as I love hunting through the shelves of a thrift store, the user-friendly nature of Shpock makes me want to cozy up to my computer and get to shopping.
Table of Contents
What Is a Shpock Data Scraper?
Online shopping takes a great deal of finesse. In order to avoid getting lost in pages of products, you must know what you want and at what price. But that kind of skill takes work and time. Rather than wasting time looking at products you do not actually want to buy, let a data scraper do the hard work for you.
Data scraping is the automated act of data collection. A scraper searches through HTML or hypertext markup language. HTML is known to be the language of the internet – a way for websites to publish content and information. While human beings can learn to understand the ways of HTML, a scraping tool is incredibly fast and much more adept at doing so.
Think of a scraper as your personal researcher. All you need do is give the smart bot the keywords or phrases to look for while scraping and then the bot goes to work, gathering all the information it can find that is related to those topics. Once found, the bot compiles that data into one neat, digestible document. When it comes to Shpock, a data scraper is an incredibly valuable tool. Not only does it help streamline the process of online shopping, but it is also greatly beneficial for companies looking to market their products better or companies that are hoping to build a similar business model to the one that Shpock operates off of.
How Scraping Shpock Works
As I mentioned earlier, the process of scraping Shpock does not take an advanced degree in software development. In fact, when met with a reliable scraping tool, it is a very seamless process. The first tip to remember when analyzing how scraping Shpock works is that you should always buy your scraping tool. While there are free tools floating around the internet, they are often unreliable and leave your computer open to more issues, like hacking or web blocks. Find a reliable provider with high-quality products and you will set yourself up for success. Some providers even have demos that show how the tool works, making it even easier to understand the type of product you are investing your money in.
One you have your Shpock scraper, all you need to do is follow the instructions given to you by your scraping provider. Set up is simple and painless. Not only that, when you buy your tool, you will not have to sign up for an expensive subscription in order to continue using the product. The more research you do about the product you are buying, the better off you will be. Web scraping Shpock is now determined by the terms you are interested in searching for. It is as simple as that.
Now that we have a better understanding of what a Shpock data scraper is, I want to explore a few of the most popular reasons to scrape data from Shpock.
Reasons to Scrape Shpock
The reasons to scrape an eCommerce site are vast, and vary based off of the site itself, but since Shpock offers so many products, it is important to know what you are looking for and why. Here are a few of the most popular ways to use your Shpock data scraper.
Scrape Shpock reviews
Customer reviews are a major factor in eCommerce. Depending on the nature of the review, they can help dissuade customers to buy a product or skip it all together. Reviews give potential buyers a sense of how the product will work in their daily life and whether or not the quality of the product reflects the price. However, given how many products are available on Shpock, reading through every one is nearly impossible. Using your data scraper to collect reviews that relate to the products you are buying is extremely beneficial, not only as a consumer, but as a potential seller on the site.
Compare prices
A price tag is often the main reason why a customer buys a product. Price your item too high and the consumer will not take a second look, but price your item just right and you remain competitive. A scraping tool can be used to gather all of the price points of products related to the one's you are selling, products that you are interested in buying, and the prices of goods in an entire industry. Knowing how much customers are willing to pay for something is an important aspect of understanding customers in general.
Learn how to sell
Seeing how other sellers on Shpock list their items will help influence the way that you sell your products in the future. A Shpock data scraper will grab listings in the same categories as yours, descriptions of products, and photos of the products. Gaining a high-level overview of listings and the language sellers use to market their products can totally transform the way you interact with potential buyers on the site. The better your photos and the more information you state, the higher the chance that you will turn that listing into a sale. Plus, learning how to sell products on the site will help make you a more informed consumer. It exposes you to any number of sellers, thus educating you on which sellers to trust.
Want to use your Shpock scraper in another way? Do not let me stop you. Your data scraper is a versatile tool just waiting for a worthwhile scraping job.
Jobs That Benefit From Web Scraping Shpock
In addition to offering personal benefits, understanding how scraping Shpock works and using the tool on a daily basis is also hugely useful in certain industries. Below are a few of the jobs that profit from web scraping.
Marketing jobs
Marketing is an art form and not always appreciated for its ability to persuade and influence consumers. Marketing jobs will benefit from scraping Shpock in more ways than one. First, web scraping helps market researchers understand their target audience. More specifically, what that audience values and what they want most out of the products they buy.
Second, scraping can help with SEO. Gathering the keywords and phrases related to an industry, item, or product can help marketing teams become more intentional about the way they talk about their goods or services.
Sales jobs
Remember when we talked about using a data scraper to gather pricing data? Well, imagine working on a sales team and having all of that information at your fingertips. Between pricing data and getting to know individuals selling their products, data collection will help to improve sales tactics and who those sales teams are selling their items, and possibly, who they are buying them from.
Business owners
Businesses, especially small, local businesses, are able to stay competitive if they have an online presence that is easily accessible. A big website like Shpock offers lots of inspiration about how to market and sell products. Not only that, but business owners can see how simple a transaction can be, one seller and one client at a time. This model eliminates the middleman, an interesting take on doing business. In addition, if you are thinking of opening up a business of your own, checking out what companies are selling a lot of or what they are eager to be rid of, might influence what you decide to sell in a brick & mortar or online shop of your own.
If you work in an industry not listed above but think your job would be made easier by scraping, I encourage you to try it today! You never know how useful the tool will be until you see it in action for yourself.
The Best Shpock Scraper Available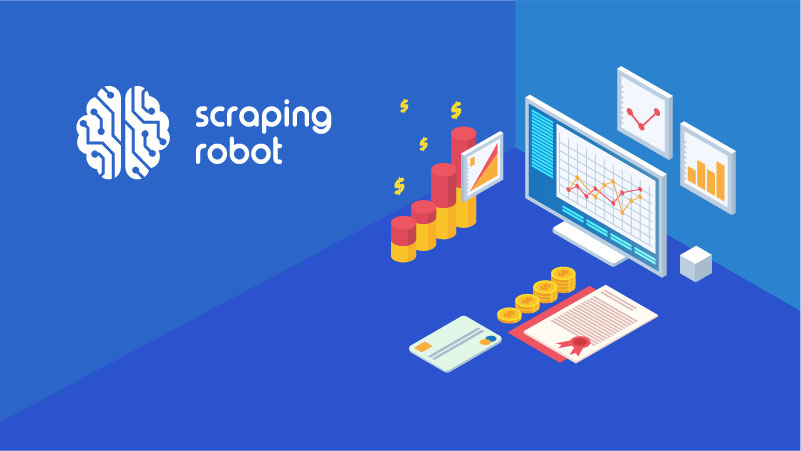 I would be remiss if I did not end this blog by introducing you to the very best Shpock data scraper on the market. At Scraping Robot, we are dedicated to bringing our customers high-quality products at low prices. Sign up today to receive 5000 free scrapes on any website of your choosing, all without a costly monthly subscription or add-ons. We frequently make improvements to our software, giving you the latest technology available. Our simple pricing model of just $0.0018 per scrape is a deal worth signing up for.
Plus, contact us with a custom scraping job and we will work with you in order to create the perfect scraping tool for your needs. A custom scraping job gives you even more options for scraping your favorite eCommerce site. Best of all, we add new modules monthly, which means if you want to scrape more websites apart from Shpock, our technology has you covered. Have questions about our Shpock data scraper or data scraping in general? Reach out to our 24/7 customer service team. Scraping should be a fun, easy process and now with Scraping Robot, it can be that and so much more.
Wrapping Up
My house is the stuff secondhand dreams are made of. I am drawn to used goods like a thirsty animal is drawn to water. I collect and display my items with pride, giddy at the knowledge that my item has a history and a backstory. If you are looking to buy or sell secondhand products online, Shpock is a fantastic destination. Whether you are hoping to buy home goods or appliances, Shpock has old and new products to choose from. But why skim the surface when you can use a Shpock data scraper to collect prices, reviews, and learn how to sell for yourself? Scraping Robot is here to help you through the buying process, as well as launching your newfound obsession with web scraping Shpock.
The information contained within this article, including information posted by official staff, guest-submitted material, message board postings, or other third-party material is presented solely for the purposes of education and furtherance of the knowledge of the reader. All trademarks used in this publication are hereby acknowledged as the property of their respective owners.