The Complete Guide To Using A Google Places Scraper
Miranda Huston
March 13, 2020
The minute you open the doors to your brick-and-mortar store, you are no longer occupying an arbitrary amount of square footage on a random street. Your storefront is a destination. A spot for pedestrians to stop. A point on a map, a place. Taking the plunge and starting a business is no small feat. You devoted every free minute to business plans and financial estimates. Your hard work has paid off; your business is open. What you crave more than anything is to be successful, to be seen by people on the street and the world beyond. Lucky for you, we live in an interconnected world. Getting attention from large amounts of people takes less effort than ever before. That is where Google Places comes in. When you register your business on Google Places, you are announcing to the world that you have arrived. Confident and certain of yourself and your company. But there is another aspect to Google Places that will prove incredibly useful to business owners and clients.
Now we come to our destination, the Google Places scraper. In this blog, I will walk you through the definition of a Google Places scraper, why scraping Google Places is useful, and the very best tool available on the market today. Fresh paint and a shiny new sign are only part of opening a business in the digital age. Time for us to take a trip through all the advantages of Google Places scraping software.
Table of Contents
What Is a Google Places Scraper?
Using Google Places is a fantastic, easy way to give a digital voice to your business. By creating an account on Google Places, you allow potential customers searching on Google or Google Maps to find your company. Think about the number of times you have googled nearby restaurants of stores that carry a particular brand. Had the businesses not been listed online, you might never have found your favorite brunch spot or clothing boutique. And thanks to the speedy tool known as a Google Places scraper, information is more readily available.
I like to compare Google Places scraping to digging for treasure in a massive field. A field where each speck of dirt is a piece of information. Scraping tools are automated bots that look for specific info on websites. Scraping results from Google Places gives you the data you need fast, all without forcing you to wade through pages of results not relevant to you or your business. For example, say you own a pizza joint in Chicago, chances are, you want to know who your competition is in the area. You can program a scraper to find every pizza restaurant within a certain distance from your store. This tool saves you the trouble of doing unnecessary research or legwork.
In doing research on a Google Places page, you might have found material regarding a Google Places API. According to the Google Maps platform, the Places API lets you search for place information using a variety of categories, including establishments, prominent points of interest, and geographic locations. Sounds familiar to what our handy scraper can do. While a Places API is a popular method for searching, a Google Places scraper is by far the superior tool, as it allows you to look at an establishment's peak hours, more reviews and photos. After all, the more facts you have about businesses in the neighborhood, the better off your business will be in the long run.
Why Scraping Results From Google Places Is Useful
As I mentioned above, scraping results from Google Places is hugely beneficial from a business perspective. I would like to explore this topic further as well as introduce a few other ways the scraping tool can prove useful to you.
Consumer research
When I have had a pleasant experience dining out or shopping, the first thing I do is leave a positive comment on that company's Google page. Comments and reviews are one of the fastest ways to get a true pulse on how consumers are reacting to your business. Not only that but the ability to check out the feedback left for similar companies can tell you a lot about what is working and what needs improvement. Scraping data from Google Places gives you a chance to see all those reviews in one place. If you do not appeal to the consumer then there is no business to run. Let a Google Places tool give you an inside track into the head of both potential and returning customers. Customers are the king and a scraping tool is a key to the castle.
Competitor research
This is a big one and an aspect of scraping that I talked about earlier. I cannot state enough that using a Google Places scraper in order to understand your competitors is invaluable. Getting the opportunity to see photos of store interiors and exteriors can give you a better grasp on how to decorate your own store. Plus, if stores tend to get a lot of tagged photos on social media, that could be a great indication of success. I can tell you from personal experience that all my favorite travel destinations were found from a photo on Google. Let a scraping tool do all the research you need and one day, your store will be the ultimate travel spot for excited tourists and locals looking for a special spot in their neighborhood.
SEO
As a well-seasoned web user, you might have already come across the term search engine optimization. Whether you are familiar with SEO or a newbie, it is an important concept in terms of Google Places scraping. SEO is the process of increasing web traffic through organic search results. In short, the better your SEO, the more likely web users will see your site and click on said site. Google Places is a fantastic location for increased visibility. A Google Places scraping tool has the capacity to check keywords and key phrases used by fellow businesses. The better the language in your Google descriptions, the greater the chance for a top spot on search engine results pages.
Jobs That Benefit From Scraping Data From Google Places
Although business owners will see major results with a Google Places tool, they are not the only group of people that will benefit from finding an easy Google Places scraper. Let's look at a few different job fields that should start using scraping technology this minute.
Marketing jobs
Marketing is about two things: making the client happy and appealing to a target audience. Without a deep knowledge of those two things, finding the right words can be difficult. A Google Places scraper is a fast and efficient process for those in the world of marketing. Let a scraping tool pull up data on target audiences, competitor analysis, and prices. Automating the research side of advertising cuts down on wasted time. That means you will have the freedom to go nuts on that creative marketing campaign.
Sales jobs
Collecting pricing data, which useful for marketing teams, is absolutely paramount to those in sales. Extensive knowledge of figures, projections, and pricing will give sales teams a leg up on competitors. In addition, a scraping tool keeps all of this information in one neat document. Which means numbers are easily referenced for clients or customers. One glance at a menu found on Google Places and you know the price points of an entire restaurant, possibly a chain. This data is useful for wholesalers and beyond. The more data you get from a scraping tool, the better you will be able to price products and gain users.
Scraping jobs
It is right about now that you are probably saying to yourself, "I'm sorry, is scraping a job?" Short answer, yes. While some companies have the time and the resources to scrape data from Google Places, other businesses are not so fortunate. And so, web scraping jobs were born. Professional web scrapers use a Google Places tool to gather those same photos, reviews, and prices I mentioned above. They then sell the information to companies or post the data to their own site. Information is valuable and using a Google Places scraper can make you money and a respected asset to companies around the globe.
While the list above represents some of the jobs that benefit from a Google Places scraper, the information is by no means complete. Any number of jobs can increase their success rate with the help of a scraping tool. But don't just take my word for it, if you think your job will be made easier with the help of a Google Places tool, then, by all means, get scraping!
The Best Google Places Scraping Tool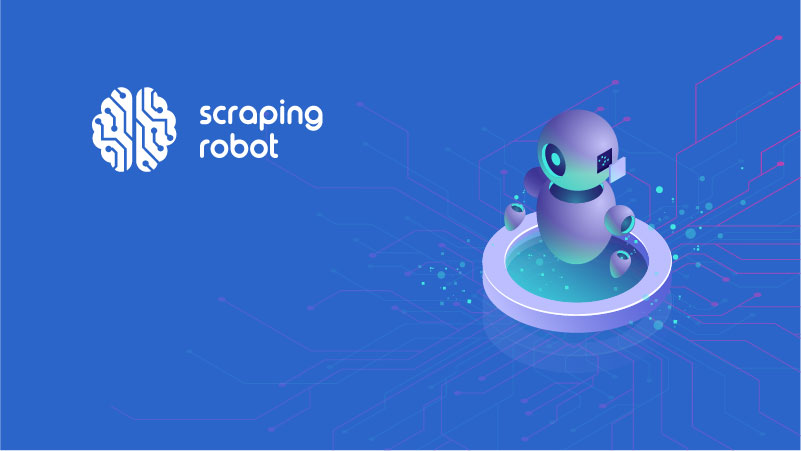 After all this talk about how to use a Google Places scraper, you might find yourself wondering, "where on earth do I find the best scraper for the lowest price?" Here at Scraping Robot we are dedicated to bringing you high-quality scraping tools at reasonable costs. Prices at just $0.0018, each scrape is cost-effective. Sign up today and receive 5,000 free scrapes. Best of all, we make frequent improvements, which means you are always up to date on the latest technology. Free of a monthly subscription, our services offer 7-day data storage. Plus, if you want even more out of your scraping tool, we provide custom scrapes. Contact us and we will work with you in order to create the perfect online instrument for your needs.
If you are hankering to see what a Google Places scraper does, check out the demo on our website. Our demos take you through the act of scraping and give you an even better understanding of the technology you are going to buy, before you buy it. I for one, love seeing the technology firsthand. It makes scraping Google Places an even simpler process. Have any questions or concerns about scrapers? Our customer service team is available 24/7 and will answer any query you pose. Why wait any longer to start scraping Google Places. Trust Scraping Robot to deliverer first-class technology at a price you will love.
Wrapping Up
What a simple world we once lived in. One need only open up a printed map in order to find the exact spot in which to travel. These days, even digital maps are not foolproof. Once you open up a business, the last thing you want is to be overlooked because customers can't find your online presence. Putting your foot in the digital door opens up countless windows. Whether you are the owner of a brick and mortar store or in need of new marketing tactics, a scraping tool is just the ticket. Here at Scraping Robot, we value our customers, that is why we offer reasonable prices and are available to assist with all of your scraping questions. Do not let your company be just another building on a boring block, increase your online presence with the help of a Google Places scraper.
The information contained within this article, including information posted by official staff, guest-submitted material, message board postings, or other third-party material is presented solely for the purposes of education and furtherance of the knowledge of the reader. All trademarks used in this publication are hereby acknowledged as the property of their respective owners.